Last update : July 12, 2021
This cookie policy explains what cookies are and how we use them, the types of cookies we use, i.e. the information we collect using cookies and how that information is used, and how to control cookie preferences. For more information on how we use, store and protect your personal data, see our privacy policy. You can change or withdraw your consent at any time. To find out more about who we are, how you can contact us and how we process personal data, see our privacy policy. Your consent applies to the following areas: okube-attribution.com
Cookies are small text files that are used to store small pieces of information. They are stored on your device when the website is loaded on your browser. These cookies help us to make the website work properly, to make it more secure, to provide a better user experience, to understand the performance of the website and to analyse what works and what needs to be improved.
Like most online services, our website uses first-party and third-party cookies for several purposes. First party cookies are primarily necessary for the website to function properly and do not collect any personally identifiable information from you. Third party cookies used on our website are primarily used to understand how the website works, how you interact with our website, to ensure the security of our services and, in the aggregate, to provide you with a better and improved user experience and to speed up your future interactions with our website.
What types of cookies do we use?
Essential: Some cookies are essential for you to enjoy all the features of our site. They allow us to maintain user sessions and prevent security threats. They do not collect or store any personal information. For example, these cookies allow you to log in to your account and add products to your shopping cart, and to check out safely.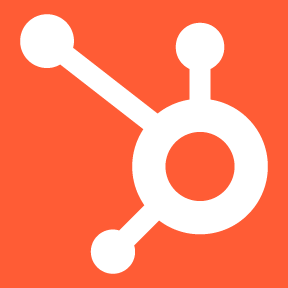 HubSpot CDN:

__cfduid: 
This cookie is set by HubSpot's CDN provider, Cloudflare. It helps Cloudflare detect malicious visitors to our website and minimize blocking of legitimate users.
It can be placed on our visitors' devices to identify individual clients behind a shared IP address and apply per-client security settings.
It is required to support Cloudflare's security features.
This is a session cookie that lasts up to 30 days.
See the Hubspot Cookie Policy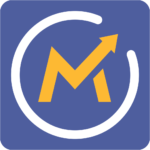 Mautic: 
mautic_device_id, mautic_referer_id, mtc_id, mtc_sid: 
Enables personalization of content, email and advertising based on your engagement with site content via Mautic
See the Mautic Privacy Policy
Statistics: These cookies store information such as the number of visitors to the website, the number of unique visitors, the pages of the website that have been visited, the source of the visit, etc. This data helps us to understand and analyse the performance of the website and areas for improvement.
 Google Analytics:
_ga, _gid: Google Analytics primarily uses proprietary cookies to generate reports about visitors' (or "users'") interactions with Google Analytics client websites. When setting the Google Analytics cookie used on okube-attribution.com, we made sure to:
Disable all data sharing options. This ensures that our visitors' data is never cross-referenced with Google products and services, for benchmarking purposes, for technical support, and with Google's account specialists and sales experts
Disable all advertising features, including demographic and interest reporting
Disable user analytics, including user measurement in reports
Disable all data collection features for ads as well as all remarketing and advertising reporting features
Disable all regions of ad personalization
Reduce the length of time data is retained to the shortest possible time (14 months)
Disable the User-ID feature
Disable all product links, including links to Google Ads, AdSense and Ad Exchange
Enable anonymization of visitors' IP addresses 
Google Analytics Privacy Policy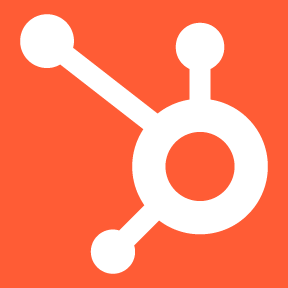 HubSpot Analytics:
_hstc:
The main cookie to track visitors.
It contains the domain, utk, initial timestamp (first visit), final timestamp (last visit), current timestamp (this visit) and session number (increments for each subsequent session).
It expires in 13 months.
hubspotutk:
This cookie keeps track of a visitor's identity. It is sent to HubSpot when the form is submitted and used to deduplicate contacts.
It contains an opaque GUID to represent the current visitor.
It expires in 13 months.
See the Hubspot Cookie Policy
Functional: These are the cookies that enable the use of certain non-essential features of our website. These features include embedding content such as videos or sharing website content on social media platforms.
Preferences: These cookies help us save your settings and browsing preferences, such as language, so that you can enjoy a more efficient experience on future visits to the website.

 Language Preferences:
pll_language: This cookie stores your choice of language for the okube-attribution.com website.
How can I control cookie preferences?
If you decide to change your preferences later in your browsing session, you can click on the "Cookie Policy" tab on your screen. The consent notice will reappear, allowing you to change your preferences or withdraw your consent entirely. In addition, different browsers offer different methods for blocking and deleting cookies used by websites. You can change your browser settings to block/delete cookies. For more information on how to manage and delete cookies, see wikipedia.org, www.allaboutcookies.org.
Smart Traffik is a member of the IAB and, as such, adheres to the use of the Transparency and Consent Framework proposed by the association. The Transparency and Consent Framework (TCF) proposes common rules to be adopted when processing personal data or accessing and/or storing information on a user's terminal, such as cookies, advertising identifiers, device identifiers and other tracking technologies.